Advanced Home Search Options
Don't spend all night online searching Zillow, Trulia, Redfin looking a houses for sale!
Have you given your email to 10 different real estate websites?
Are they all sending you emails daily?
Are you looking at way to many homes and not discoving what you want?
Are you wondering if one site has listings that another doesn't?
Are you ready to become a Realtor because of how many listings you've looked at???? ahahaha!
Ask us how to set up a "Saved Search" with Sold & Pending listings also (this is how you learn pricing/value)
SOLUTION? Our Buyer Consultations are designed to spare you all of this mess and stress.
Simple home search forumla:
Set up multiple "saved searches" with different subjectlines. "City Name & Property Type"
If you are in the Research Phase then learn the type of properties you can get for your purchasing power.
If you know exactly what city-neighborhood-community that you want then let us show you how we Find Off Market Properties ... homes for sale that are NOT on the MLS.
Below is the ultimate zip code map for San Diego CA! I've search long and hard to find the best one.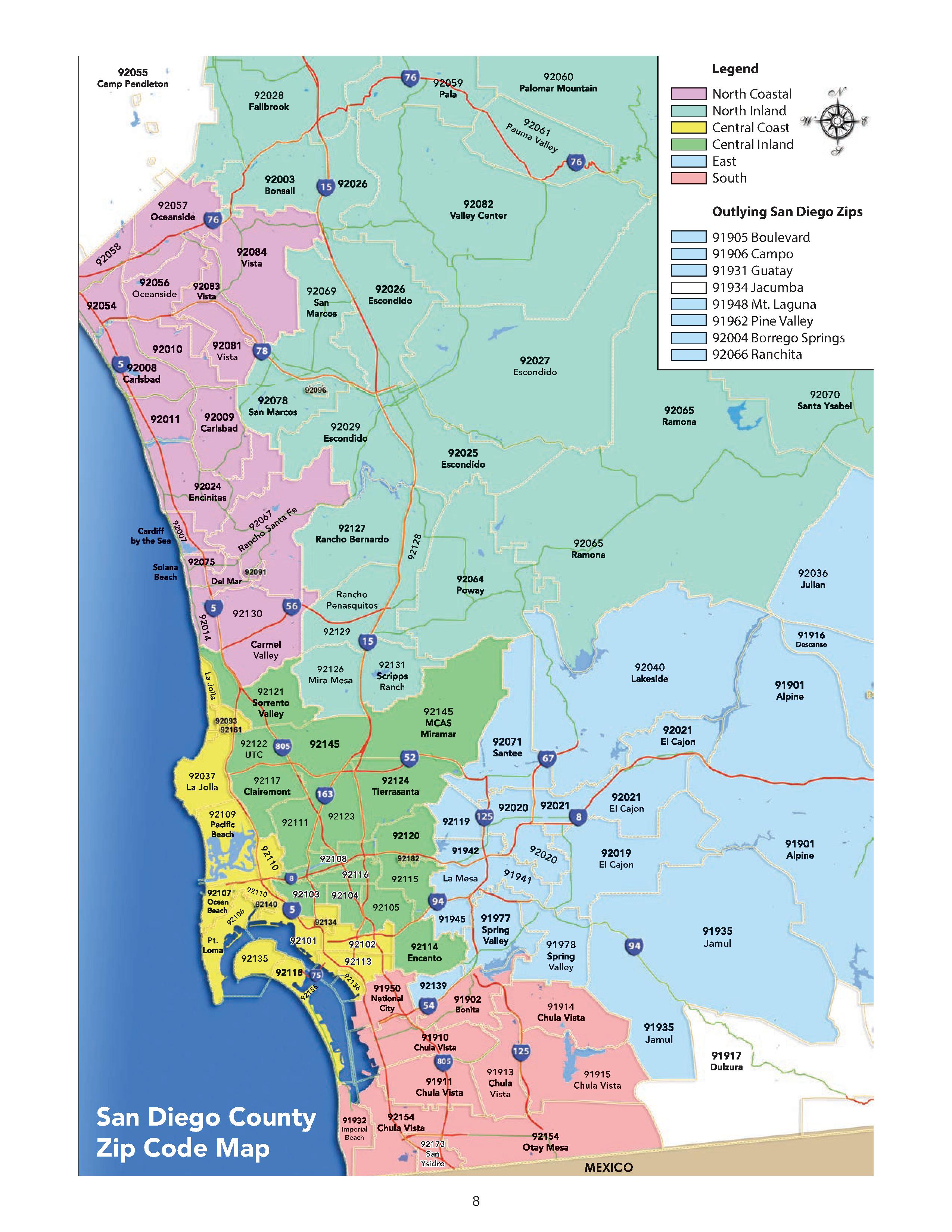 In the meantime, here are links to our more popular sections of our website.

Advanced Search
Search the MLS - the consumer database of homes for sale in Solana Beach,CA. Search homes by price, location, or neighborhood amenities. Go to PROPERTY SEARCH

Map Search
Prefer to search by map? Use our interactive map search to search homes from the sky, including Google Street View and Satellite View. Go to MAP SEARCH

Community Guide
Are you buying a property in Solana Beach, CA? Access our Community Guide to view the list of areas we specialize in, and instantly search Solana Beach area real estate lisings by community with a click of a button. Go to COMMUNITY GUIDE

Contact Us
Have a question, need more detail on a property listing, or simply not able to find what you're looking for? We're here to help and we'll help you find what you need. Go to CONTACT US